Wine. Celebration, relaxation, socializing, romance. Wine is associated with so many special moments of our lives. A glass of wine shared at the end of the day can enhance reflection and appreciation. My paintings and drawings that feature the settings and moments we associate with the enjoyment of wine are meant to remind you of those good times. Many of my original paintings are available through Dutch Art Gallery in Dallas, Texas (www.dutchartgallery.net). For commissions or inquiries, please use the form on my contact page to get in touch. Thank you!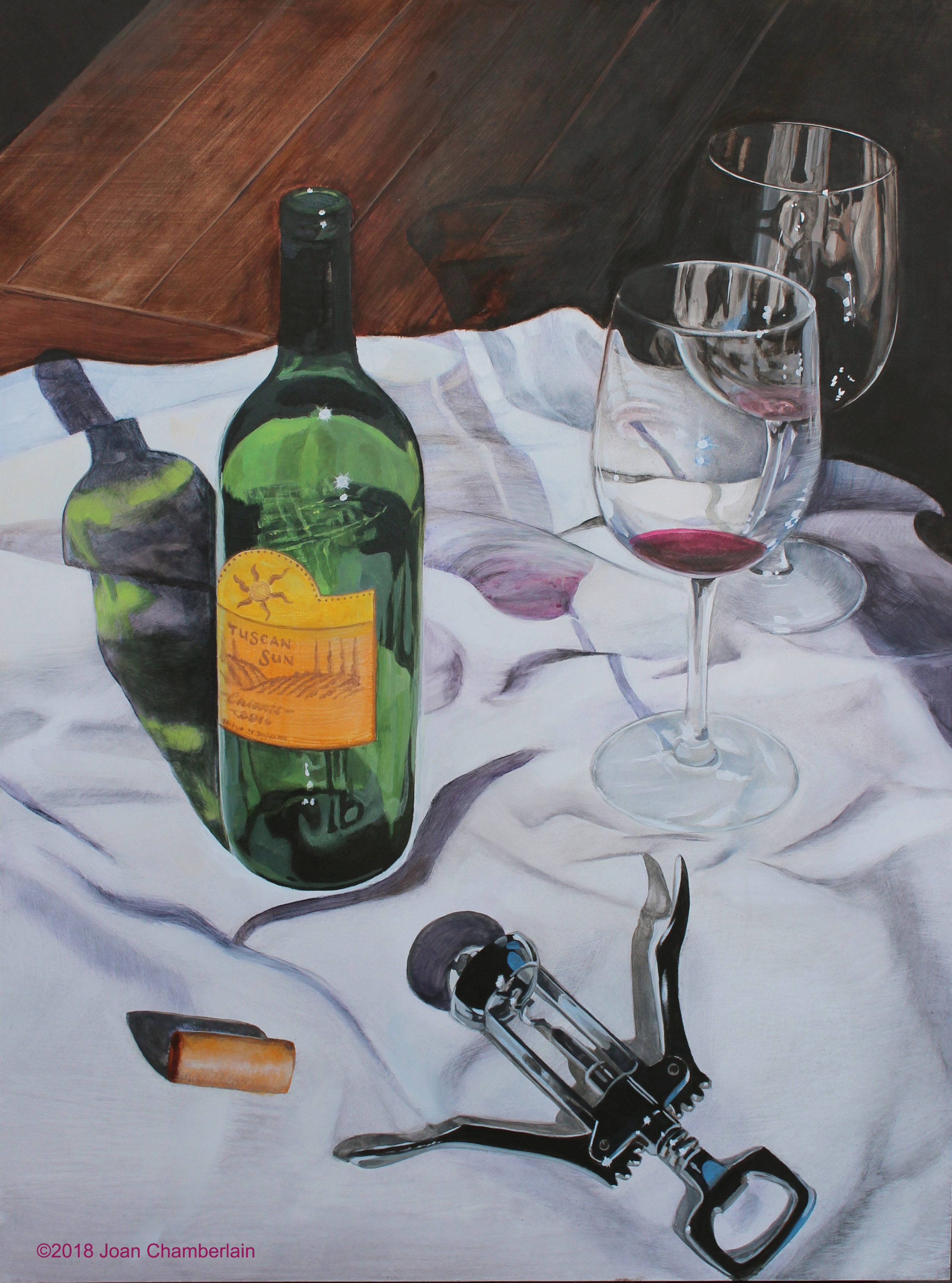 Acrylic on panel, 24" x 18".
The chianti may be gone, but the conversation lingers.